Britney L. Clark is a corporate telecommunications executive.
Clark received her Bachelor of Business Administration from Mississippi State University in May 2014. She worked for two Fortune 500 companies before the age of 23.
Britney began her speaking career in 2015, focusing on leadership development, teen girl/women's empowerment, and financial planning. She has been commissioned to speak at community colleges, social impact agencies, and religious organizations.
Also, she spent about 3 years working in the Banking and Finance industries before transitioning out in September 2016. Her licensure includes Life, Accident, and Health for the state of Mississippi and Georgia.
In October 2016, Britney joined forces with The Glow Exchange to globally pursue her passion for women's empowerment. Clark, along with 2 other women, raised $23,000 in 4 months to build a Center for Women and Girls in Kasaali, Uganda.
In January 2017, Clark traveled to the Ugandan community with her team to lead a 2-week leadership forum to train women in community development, dignified work, and leadership.
Her hobbies include all things adventure, reading, and sharing resources with strangers.
Present day, she continues to create innovative and impactful ways to inspire the next generation to be anything they desire to be.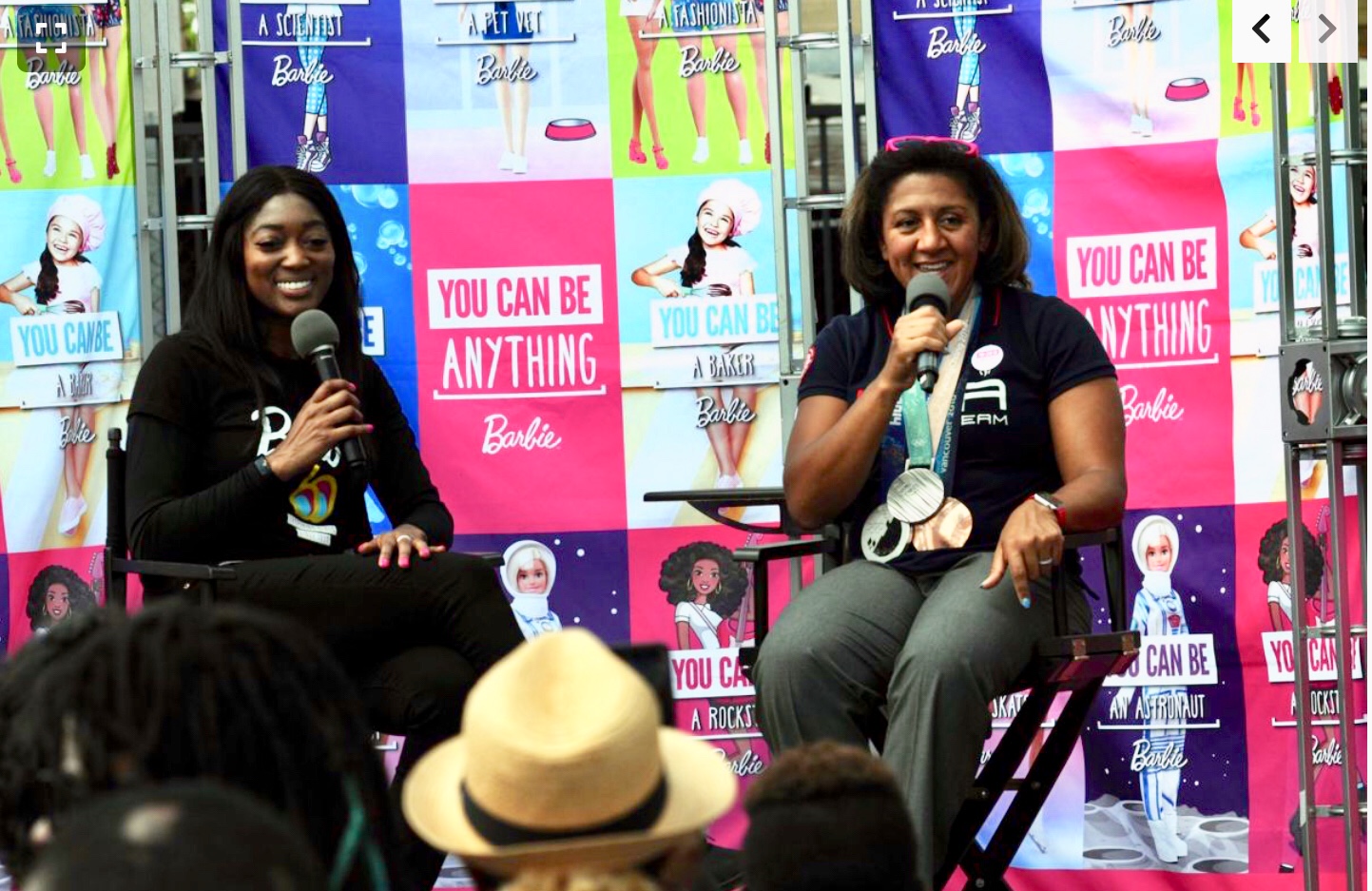 barbie "be anything" tour
Britney interviewing Elana Meyers Taylor, triple Olympic Bobsled Medalist, for the "You Can Be Anything Tour" by Barbie.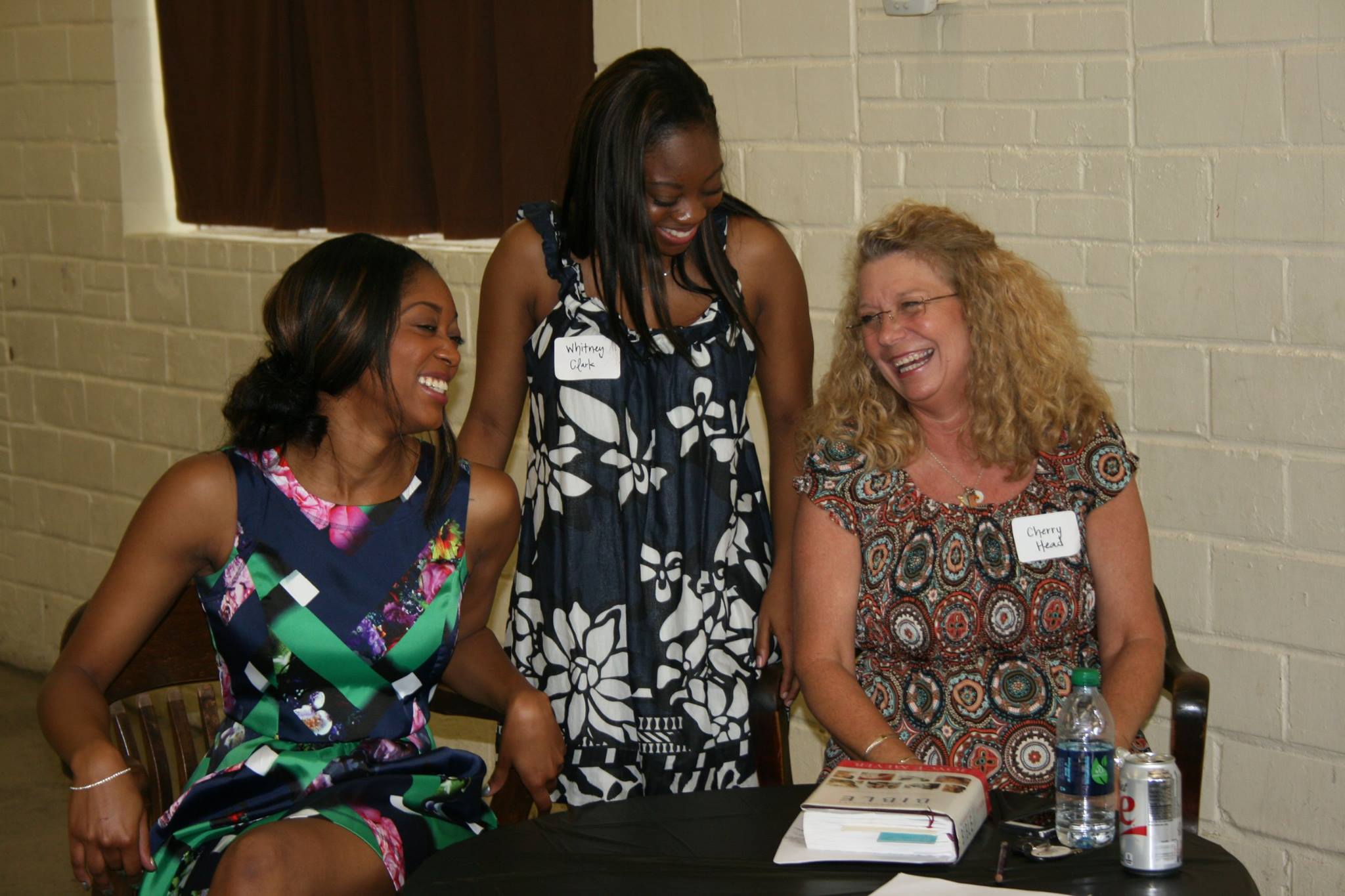 love, laughs, and leadership
Britney shares a warm moment with one of her 13 Going on 30 camp mentors and her keynote speaker, Cherry Head.
An EveNING UNDER THE STARS
Britney sharing her story, "Journey to Africa", during her fundraising event "An Evening Under the Stars"
BOOKING FEE: $1500 - $3500
emcee
mattel barbie
TOPIC:barbie "you can be anything" interview with elana meyers taylor, a triple olympic bobsled medalist - morrow, ga - september 2019
hostess/mistress of ceremony
thayer church of christ
TOPIC:african american excellence: past, present, & future - brookhaven, MS - february 2019
job etiquette Speaker
lanier high teen wellness clinic
TOPIC:how to succeed in the workplace and build relationships - jackson, MS - may 2018
Speaker
Hanging moss church of christ girls ministry
TOPIC: how to slay in every area of your life - flowood, MS - april 2018
KEYNOTE SPEAKER
RESTORE SINGLES MINISTRY
TOPIC: POSITIONED AND PURPOSED FOR DESTINy - BROOKHAVEN, MS - MARCH 2018
lunch and learn presenter
copiah-lincoln community college: women's initiative
TOPIC:empowering myself to empower others - wesson, MS - october 2017
Glow Exchange Presenter
The Glow Exchange
Topic: Women Empowerment in Developing Countries - Brookhaven, MS - December 2016
Guest Speaker
Financially Sassy Women's Club
Topic: Financial Planning at a Young Age - Johns Creek, GA - October 2016
Keynote Speaker
Greater Hope Worship Center
Topic: The Importance of ACT Testing and College Prep - Jackson, MS - September 2016
Leadership Development Speaker
Higher Purpose Academy Tour
Topic: Pros and Cons of Leadership - Clarksdale, MS - August- November 2016
Yellow Collective Founding Member Panelist
Yellow Conference
Discussion: How Community Empowers Individuals - Los Angeles, CA - August 2016
Speaker
Rising S.T.A.R.S. for Christ Empowerment Workshop
Topic: Combating CYBER BULLING, Building Self-Respect, & Overcoming Peer Pressure - Brookhaven, MS - August 2016
Speaker
Mississippi State Youth Conference
Topic: How to Win in Life - Jackson, MS - June 2016
Speaker
Copiah-Lincoln Community College
Topic: How to Build A Successful Woman - Wesson, MS - April 2016
Day Camp Coordinator & Speaker
13 Going on 30 Day Camp
Topic: The Importance of Self- Respect and Positive Affirmations - Brookhaven, MS - June 2014, June 2015
Keynote Speaker
Delta Sigma Theta Sorority, Inc. G.E.M.S. Rites of Passage Program
Topic: How to Create Value Systems in Children and Goal Setting Strategies - McComb, MS - April 2015
For general inquiries or comments: Send me a message below
To have Britney speak at/host/be a part of your next event: